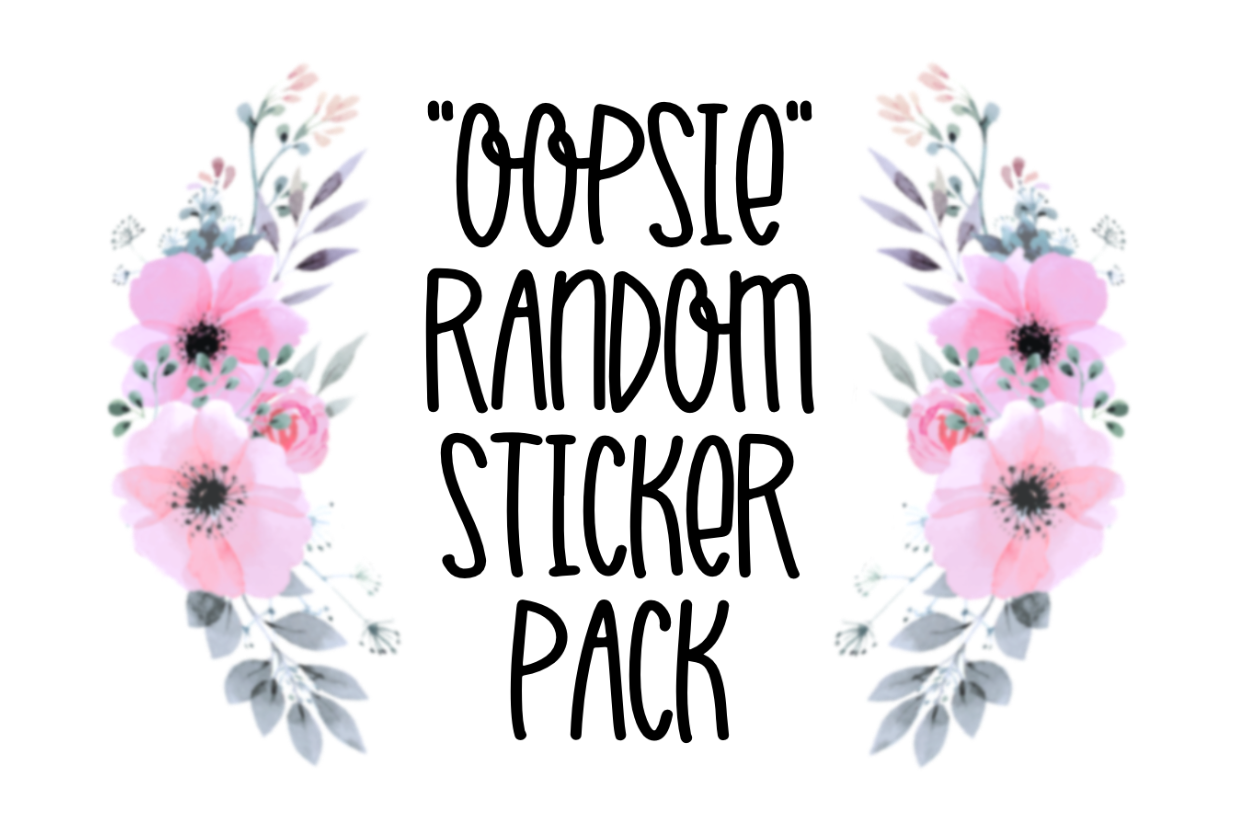 Oopsie random sticker pack
Things don't always go perfectly when making stickers. Sometimes a tiny hair dust gets under the laminate (the most common flaw), or there is a small flaw in the printing.
While these stickers may be perfect, they still look great so I've put together some Oopsie sticker packs at a discounted price. All stickers are laminated.
The stickers in these packs are made up of randomly chosen stickers, but if there are any you really don't want please leave me a note at checkout and I'll do my best to accommodate.
Available in packs of 3, 5 or 10 stickers.