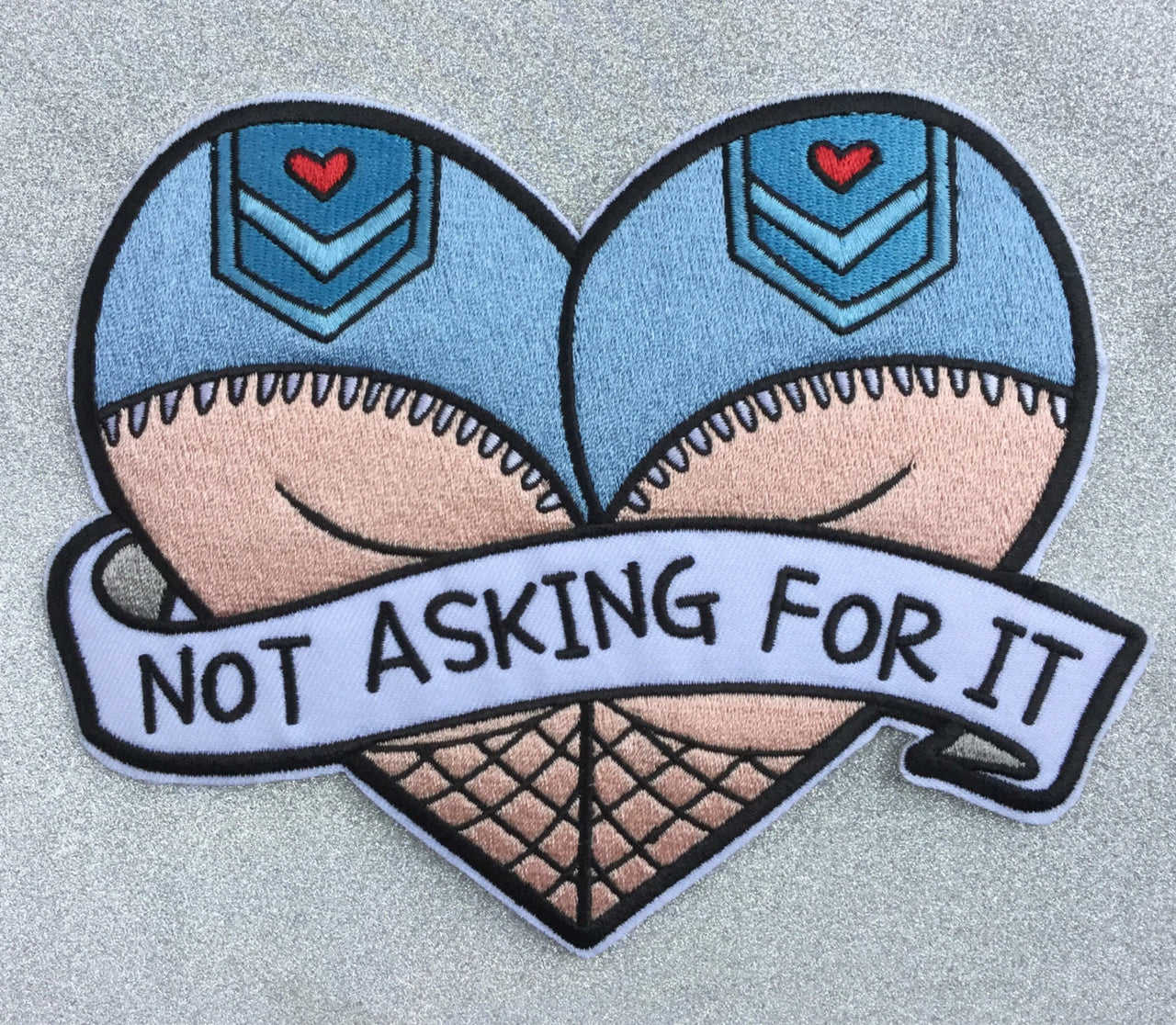 "Not asking for it" iron-on patch
Destroy rape culture and the victim-blaming narrative that so often surrounds rape. No one asks to be raped or assaulted and it is NEVER a survivor's fault for having this crime perpetrated against them. The only cause of rape? Rapists.
This iron-on patch measures 4 x 3 or 6 x 5 inches ❤️ (please pick the size you want in the drop down menu)
20% of the proceeds from the sales of this patch will be donated to a local rape crisis center.
Reminder: You only pay for shipping once and it's fairly expensive (if shipped outside Canada) because I ship all my packages in a padded envelope to ensure that the buttons arrive to you safely. But you can add several items from my shop and shipping cost is the same!