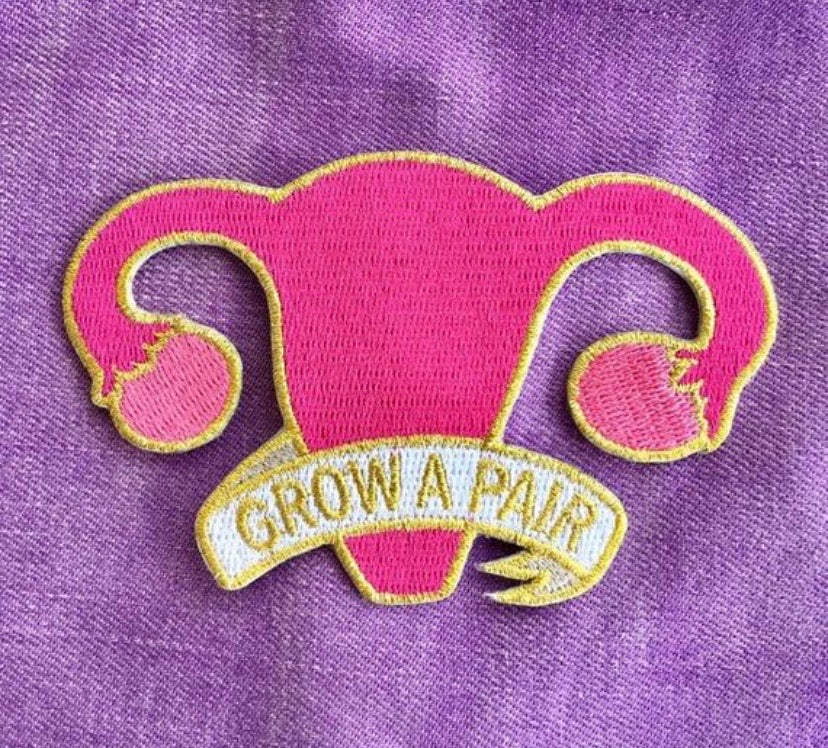 Grow a pair of ovaries patch 
💕 4" by 2" inches
💕 Iron-on backing 
💕 100% embroidered with pink and gold threading 
We also carry this design as an enamel pin and as a keychain.
Reminder: You only pay for shipping once and it's fairly expensive (if  shipped outside Canada) because I ship all my packages in a padded envelope to ensure that the buttons arrive to you safely. But you can add several items from my shop and shipping cost is the same!
Copyright © 2019 Radical Buttons. All Rights Reserved.