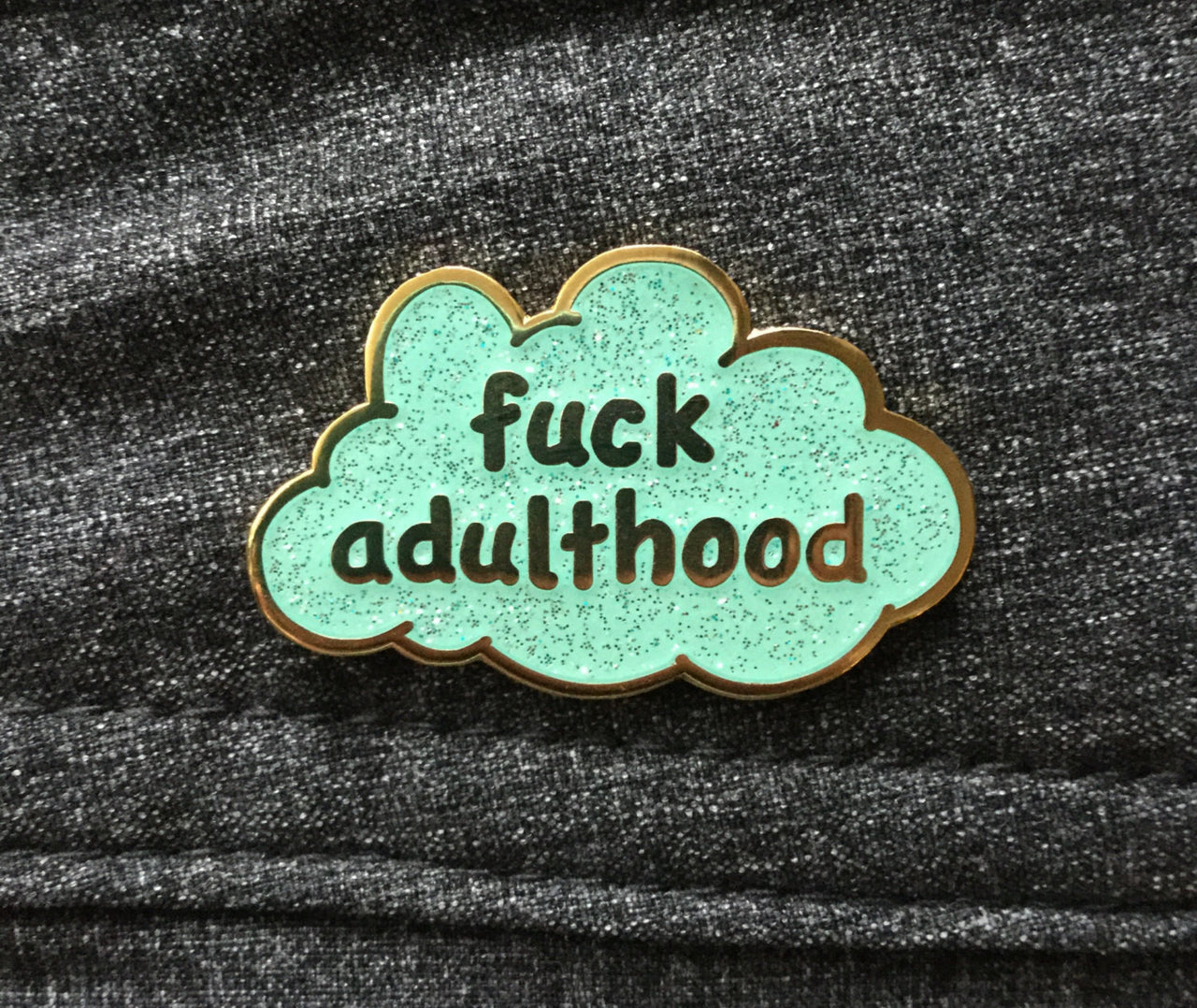 Fuck adulthood enamel pin
Add some glitter flair to your jacket while letting the world know what you think of adulthood!
This hard enamel pin is gold plated and measures 1.25". It comes with 2 rubber clutches.
Reminder: You only pay for shipping once and it's fairly expensive (if shipped outside Canada) because I ship all my packages in a padded envelope to ensure that the buttons arrive to you safely. But you can add several items from my shop and shipping cost is the same!