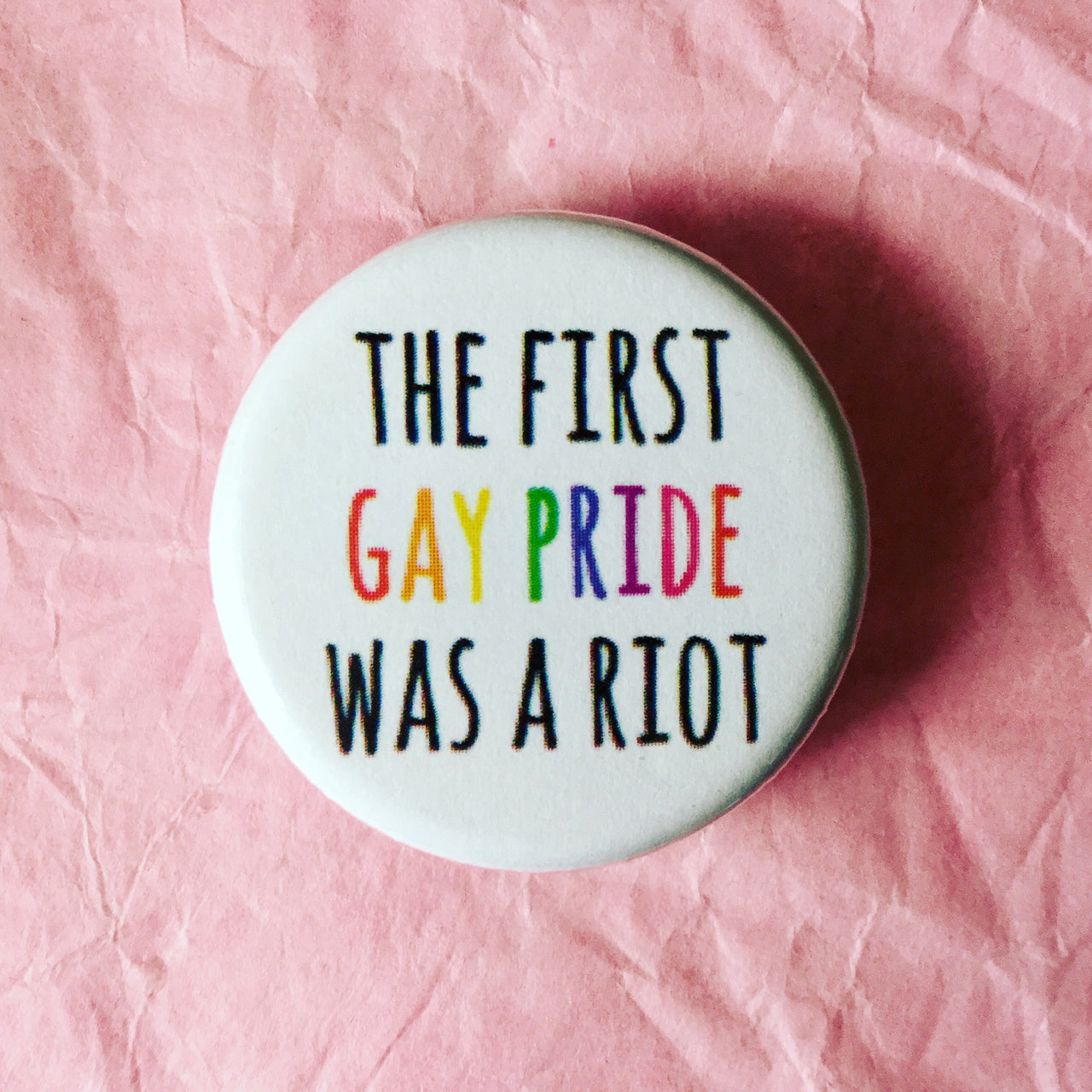 The first gay pride was a riot 
The first pride (in 1969) was a riot led by trans women of color, and much of the changes that have been achieved for the LGBT community would not have happened without them! Yet, trans women of color are one of the most marginalized groups in our society, facing violence on a day to day basis. Let's make sure we recognize their contributions and support them by calling out transphobia when we see it. Let's also make sure our feminism is inclusive, always.
This is for one pinback button, ceramic magnet or pocket mirror

Great for jackets or backpacks, or as magnets for your fridge!

Reminder: You only pay for shipping once and it's fairly expensive (if shipped outside Canada) because I ship all my packages in a padded envelope to ensure that the buttons arrive to you safely. But you can add several items from my shop and shipping cost is the same!