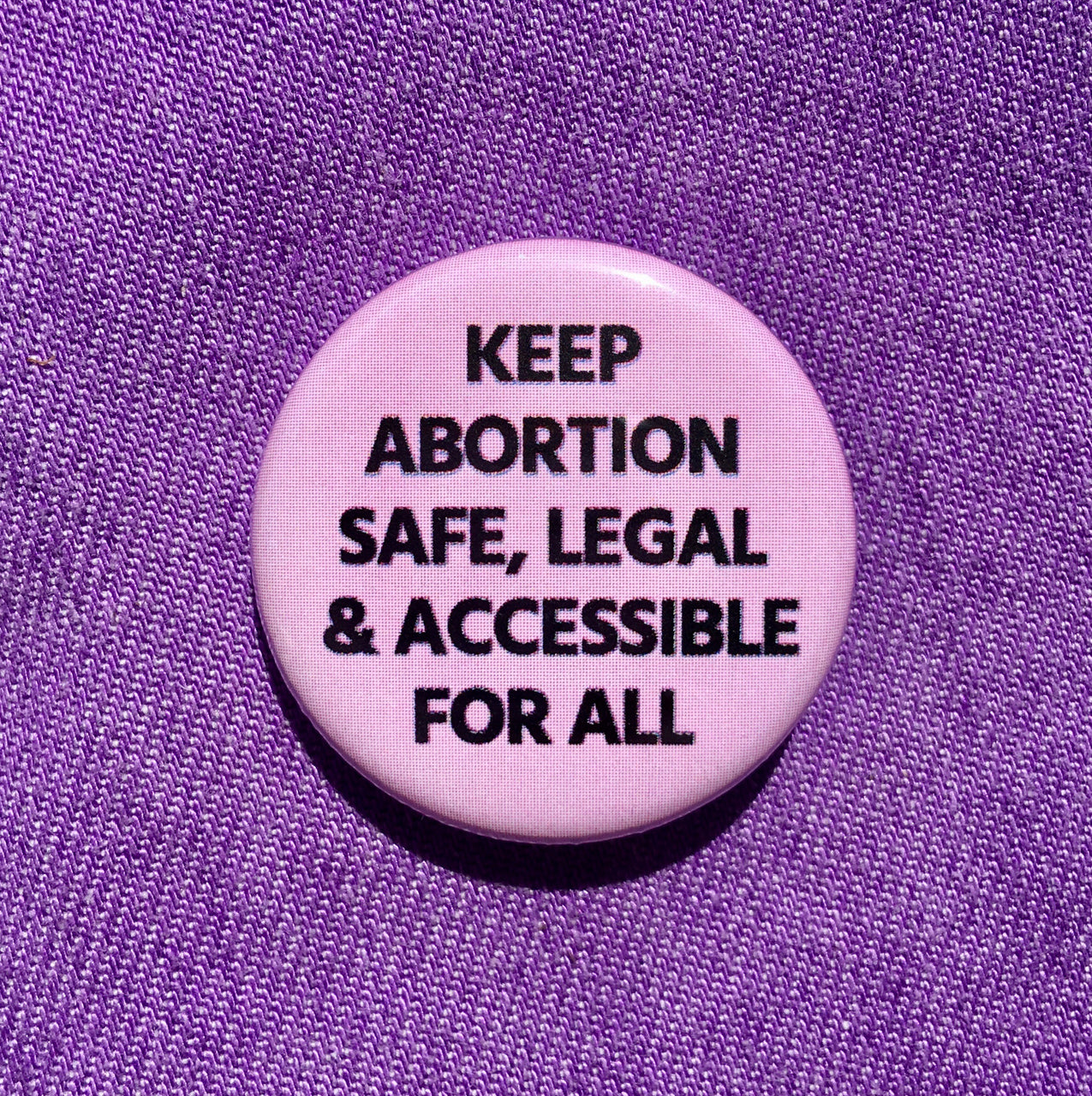 Keep abortion safe, legal and accessible for all 
Tell politicians you are not down with laws that deny people their right to bodily autonomy and reproductive health.
This is for one button, magnet or pocket mirror
Great for jackets or backpacks, or for your fridge!
Reminder: You only pay for shipping once and it's fairly expensive (if shipped outside Canada) because I ship all my packages in a padded envelope to ensure that the buttons arrive to you safely. But you can add several items from my shop and shipping cost is the same!