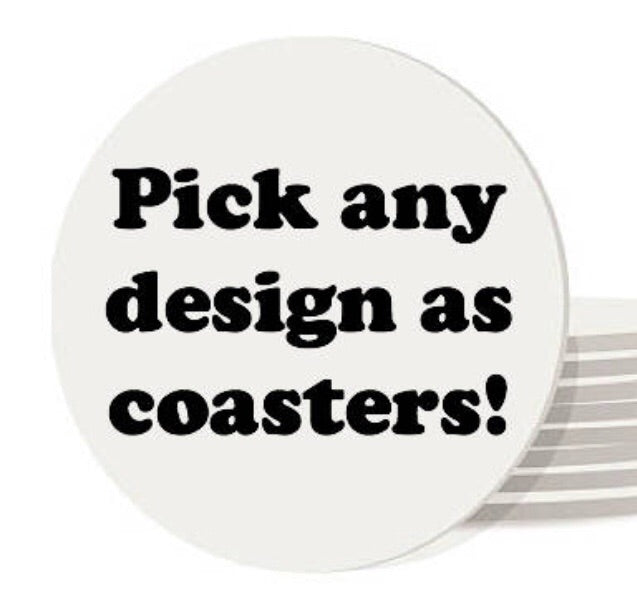 Pick any design as coasters!
That's right, pick any design in my shop as a 3.5 inch coaster. Just purchase the quantity you want and let me know which design(s) you want at check out (there will be a box where you can add that information - please be specific so I know exactly which design(s) you want).
Specs:
- Each coaster is 3.5 inches in diameter and approx 3/16 of an inch thick.
- The design is sealed behind a mylar, which provides protection and a nice glossy finish.
- Cork-backed to prevent from sliding or scratching your table surface.
- Made with high quality materials
Perfect stocking stuffer or gift for housewarming parties!
Please Note:
* Wipe clean with a damp cloth
* Do not submerse in water or wash in dishwasher.