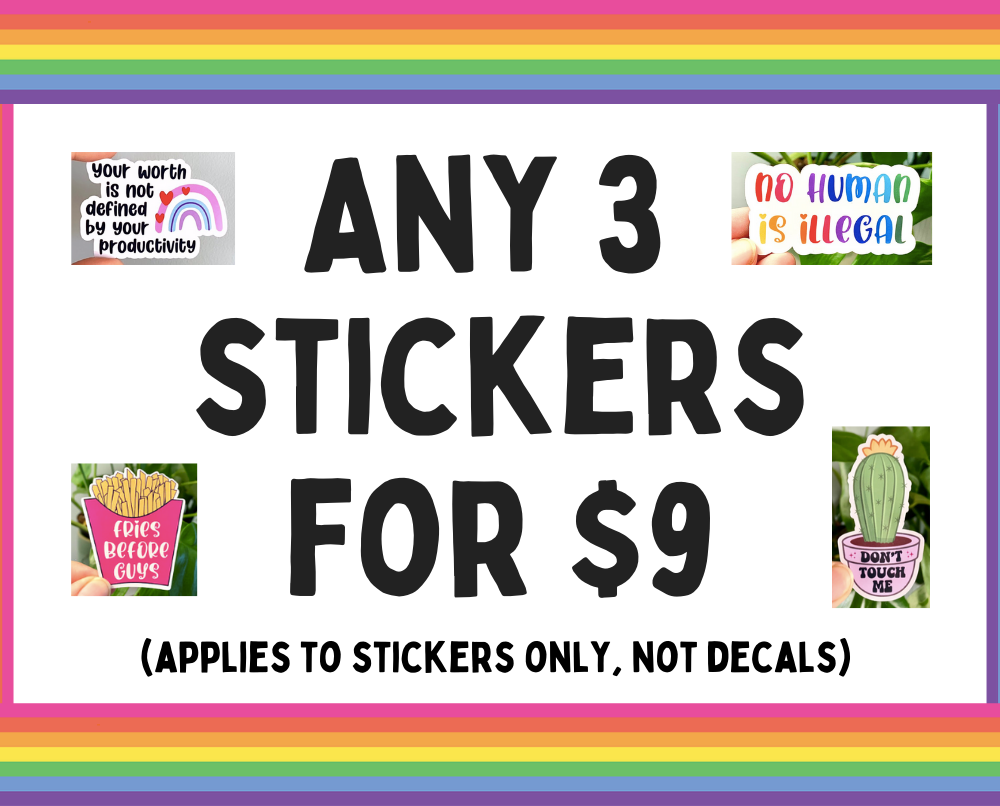 This is for a set of 3 paper stickers (3 individual stickers, NOT 3 sets)
Pick any 3 stickers you want from my shop for $9 CAD (less in US Dollars due to exchange rate). 

You can pick any 3 individual stickers from the sticker section here: https://www.radicalbuttons.ca/collections/stickers

**** Leave a note for me at checkout to let me know the 3 stickers you want - PLEASE BE AS SPECIFIC AS POSSIBLE

Do not add the ones you want to your cart or pay for them separately. Just purchase through this link and let me know which ones you would like at checkout.
This bundle applies to paper stickers only, NOT vinyl decals.

NOTE: Don't worry about the discrepancy between the price on the photo and the listing price. $9 is in CAD (Canadian dollars), which is why the price that appears on the photo might not match the price of the listing if you are located outside Canada. Prices at checkout are in CAD.