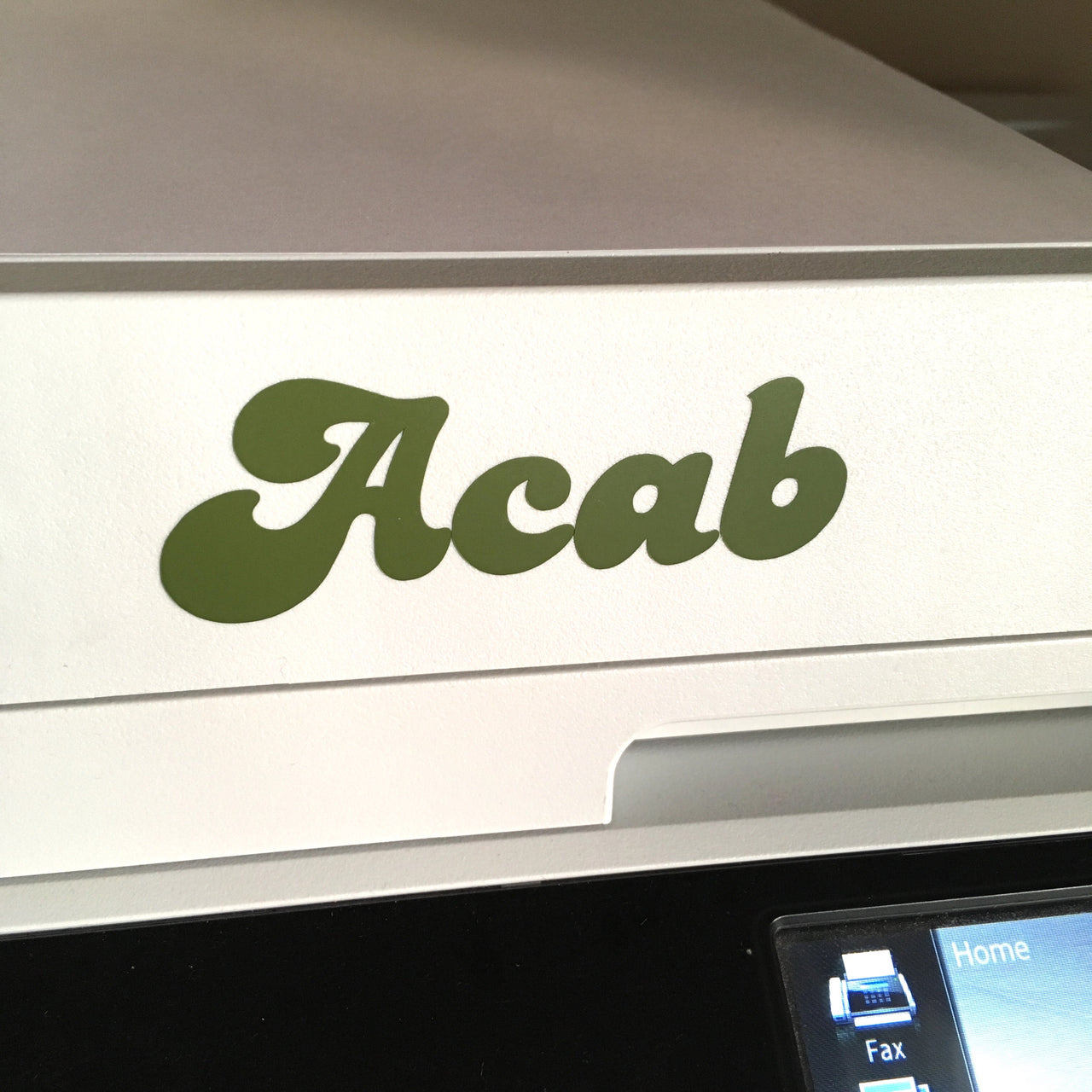 ACAB
This decal is perfect for laptops, wall decor, water tumbler decoration, etc.
It is NOT a weatherproof decal, so it is not ideal for cars as it is not permanent. Available in green or black, just let me know which colour you want at checkout! 
◦ Application instructions will be enclosed in the package.
◦ This decal does not have a background.
◦ For best results, the application surface should be smooth and clean
◦ Material: Vinyl
◦ Measurements: 1.5" by 2.2"
◦ This is a non-reusable decal
What you will receive:
◦  Feminism Decal Sticker
◦  Decals come with transfer tape
HOW TO APPLY:
1. Prepare the surface by cleaning it so that it is free of dust and dirt.
2. Lift the transfer tape from its backing, making sure that the decal remains attached to the tape. 
3. Throw out the paper backing.
4. Hold the vinyl with both hands slightly above the surface and press one side down firmly, continue working from that point across the vinyl by massaging the vinyl onto the surface making sure that air bubbles aren't trapped as you move along. A credit card can help smooth down the decal and remove bubbles.
5. When all bubbles have been removed, slowly peel off transfer tape leaving your decal in place.